Postat den February 12, 2020
TVH as a world-leading supplier of spare parts and accessories for forkslifts has chosen to install Dendro DSS2 Lift for Stackers and Pallet Trucks at its workshop at the head office in Belgium to facilitate the service of support trucks. "With DSS2 we can work much more ergonomically." says Cedric Onyn, L&D Technical Operations Coordinator at TVH Equipment NV in Waregem.
Postat den November 13, 2019
Dendro har levererat en DSS2 för att underlätta service av Toyota truckar på Coop centrallager i Bro.
Dendro has delivered 38 special built 20-tonns jack stand rollers to Rolls Royce in Kristinehamn.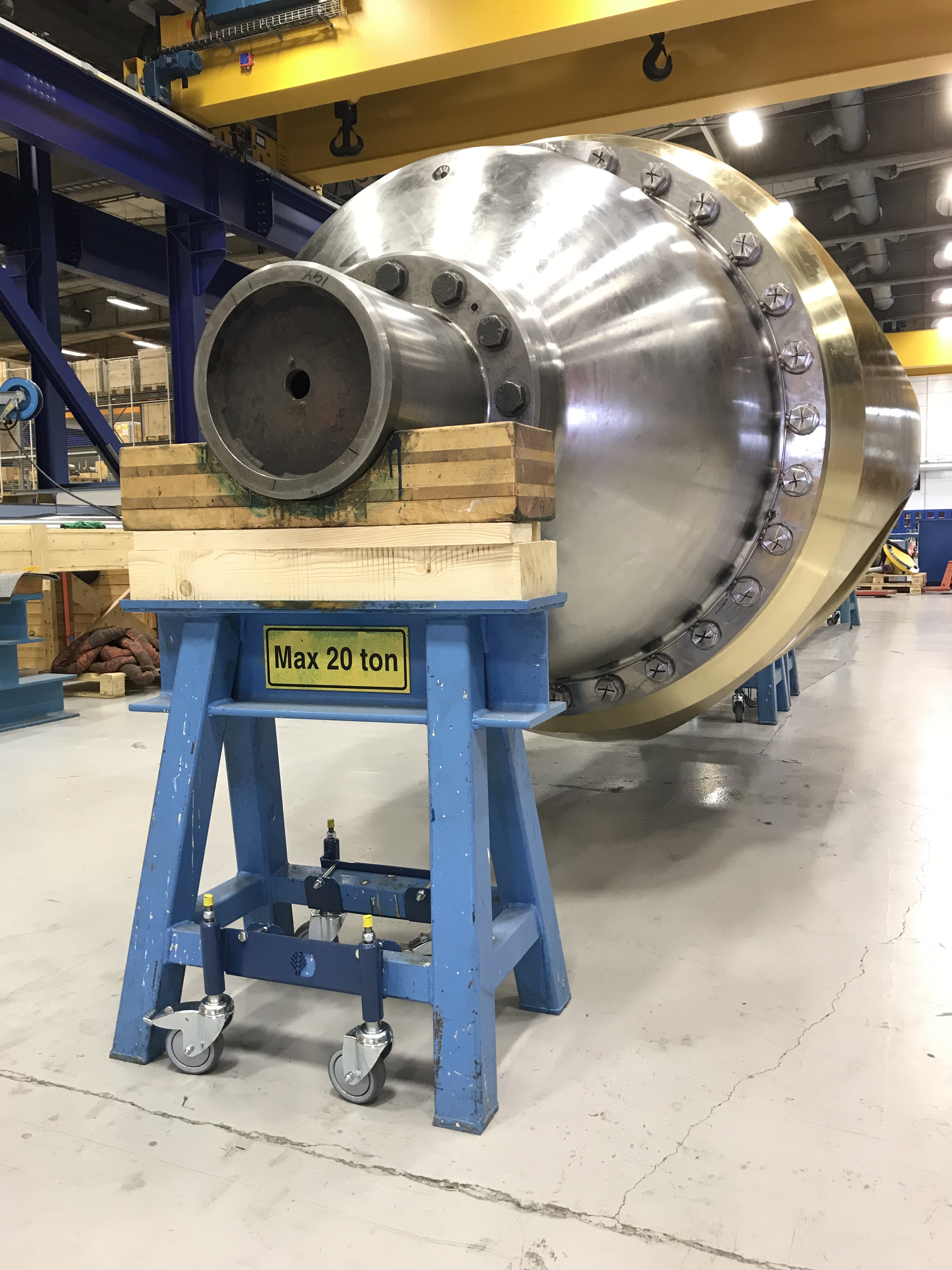 Postat den April 26, 2019
Dendro has delivered a bogie spring test machine with 30-ton press force to Alstom Transport in Motala. The machine is developed in-house and has a unique swivel top beam to be able to press the bogie with load points that lie either transverse or parallel to the rail. The machine is adapted for testing the bogie for Alstom Coradia X60, X61 and X62 vehicles, but works for most bogie types. The bogie spring test machine includes a tool for automatically generating test protocols.
Total weight ca.10 ton With: 4 500 mm Height: 3 100 mm Length: 8 550 mm
Postat den February 1, 2019
Dendro Lift has started a collaboration with Solberga station AB who are expert consultants in the railway industry.
Solberga station AB can offer education and other support concerning work environment and safety issues, among other things lifting equipment.
Learn more about our new partner: Solberga station AB
Postat den January 4, 2019
Now is the web for jack stands updated
• Updated main page with a general product sheet about all products
• 5 new pages
• 3 Swedish pages with specific product sheets
• All pages are also available in English
Postat den December 3, 2018
In November, the first lift with C10 vehicles was made in the newly built workshop in Neglinge on Saltsjöbanan and the equipment was handed over to the client.
Postat den December 3, 2018
In conjunction with the delivery of the new vehicle lifts, a new 16 tonne bogie lift and specially adapted jack stands were also delivered to replace the bogie.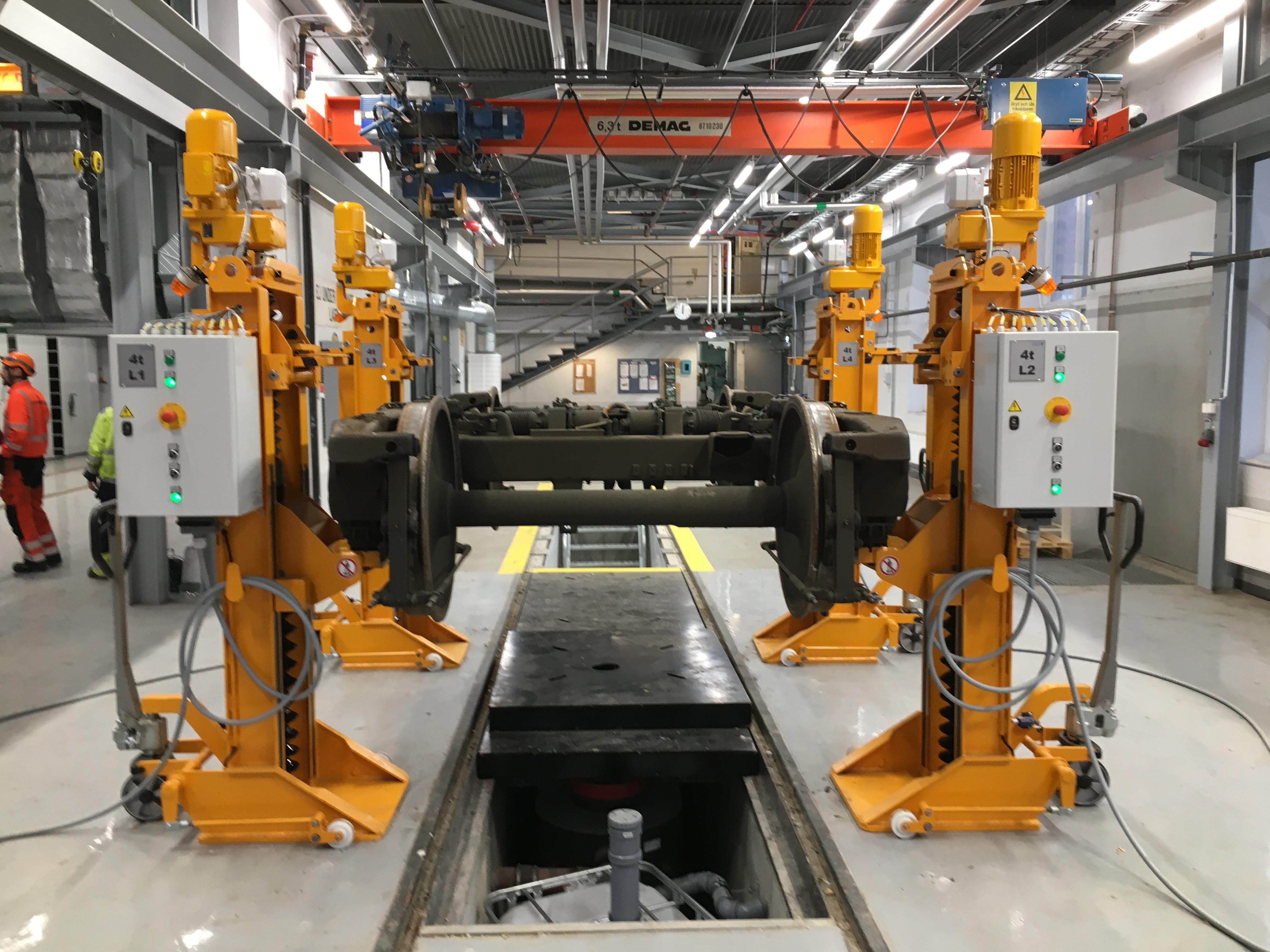 Postat den December 3, 2018
Now have the total 648 meter moving roof platforms in Eskilstuandepån been tested with MÄLAB's new ER 1 Stadler DOSTO trains. It is now possible to perform safe and secure work on the roofs of the vehicles.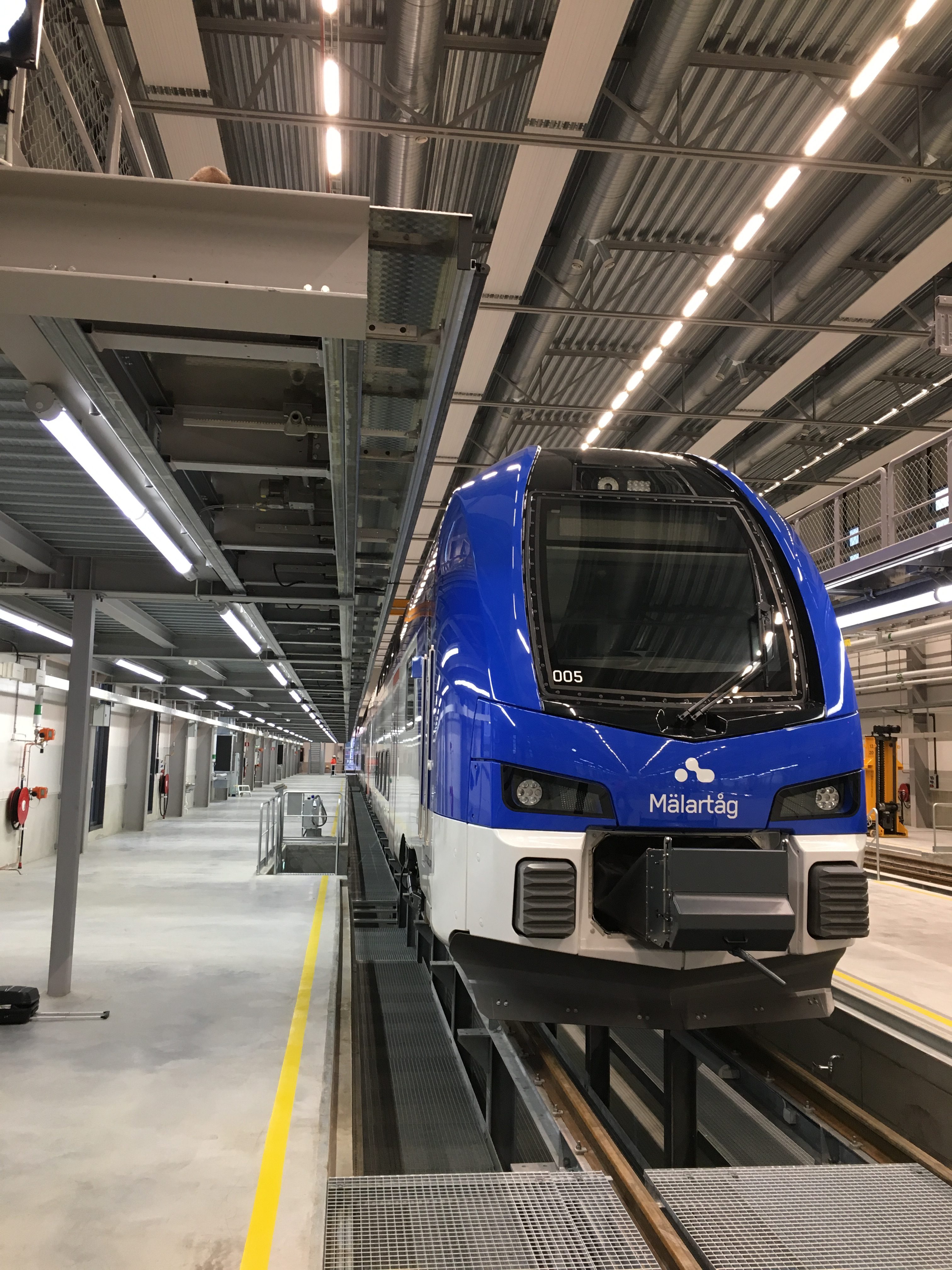 Postat den December 3, 2018
Dendro, together with Bengtsson Maskin, has delivered a lifting solution with Dendro PB50 jack stands to Cementa in Slite for servicing the 100-ton dumper Caterpillar 77D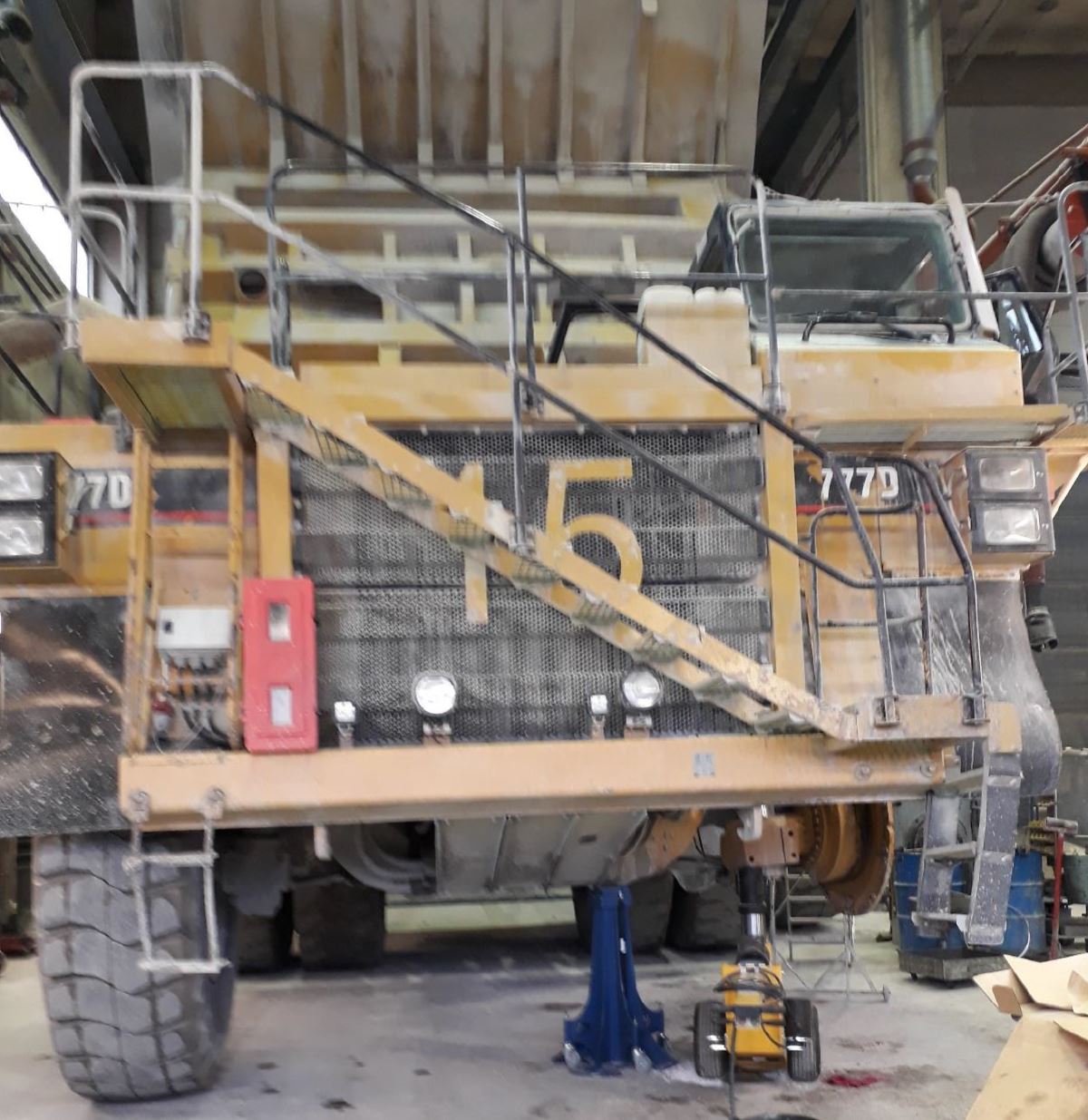 Postat den April 10, 2018
Axelssons Turisttrafik AB is a bus company located in the mälar town of Västerås. They have now supplemented their workshop with another 6. Dendro LB7 column lifts to efficiently manage the maintenance on their 35 buses in the size 13 – 80 people.